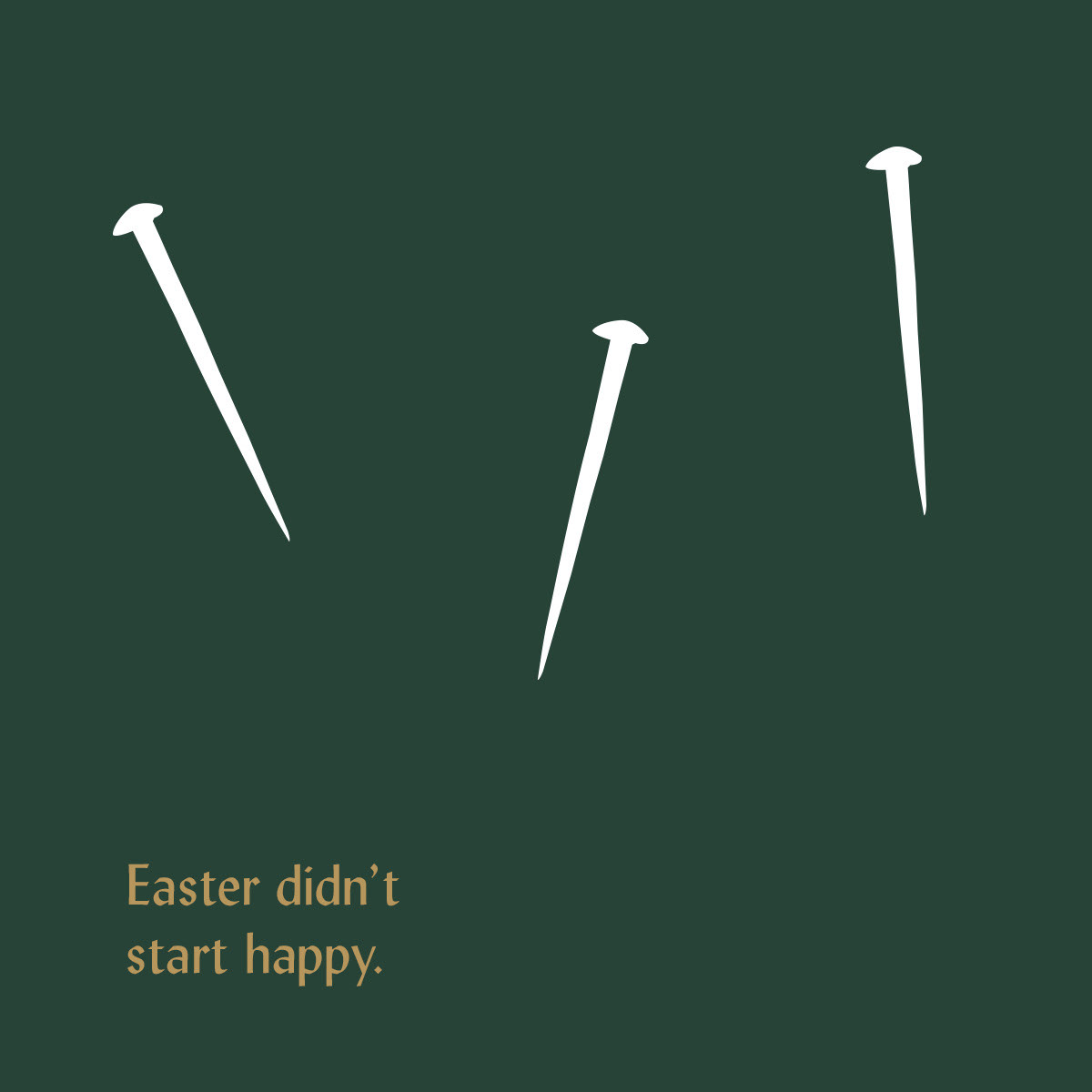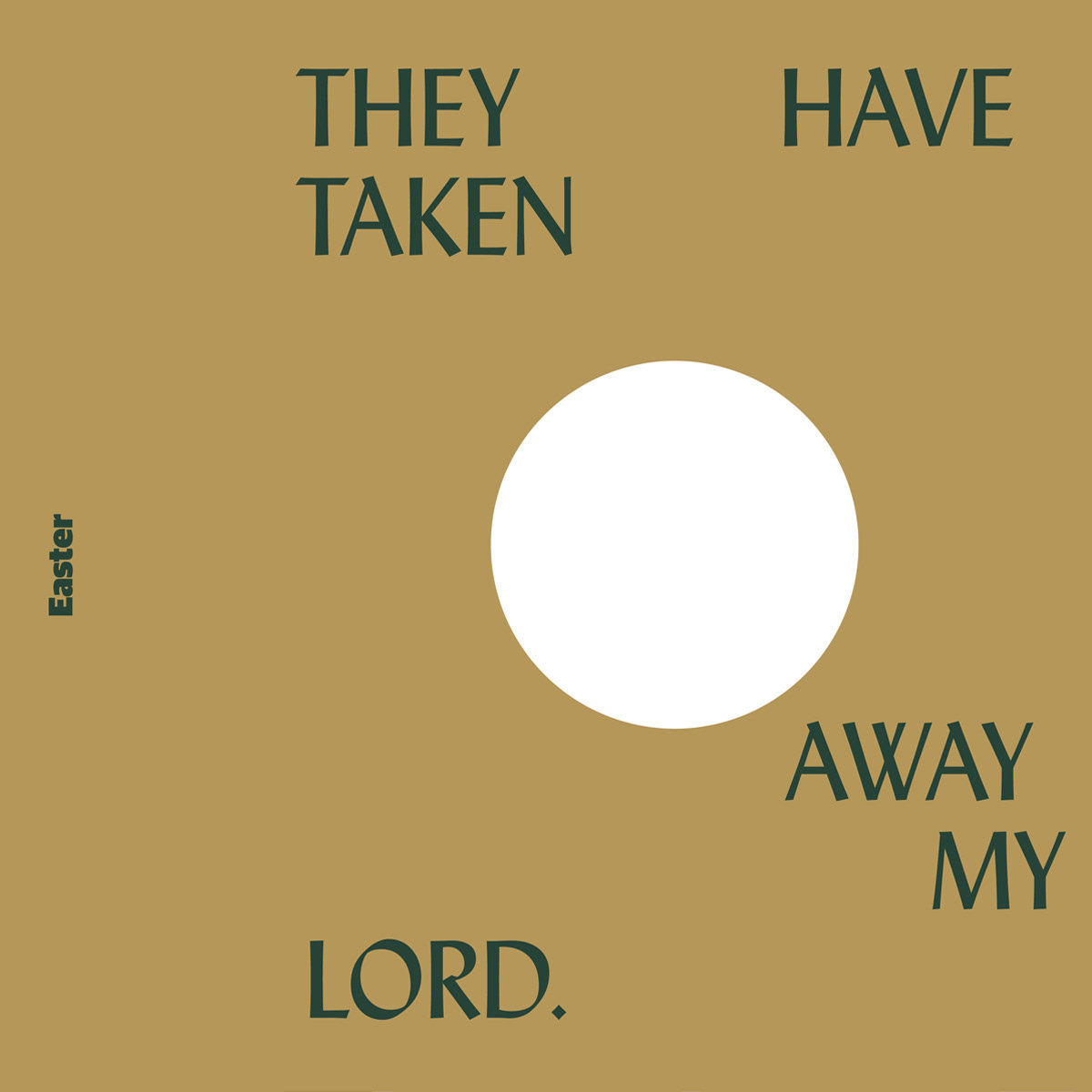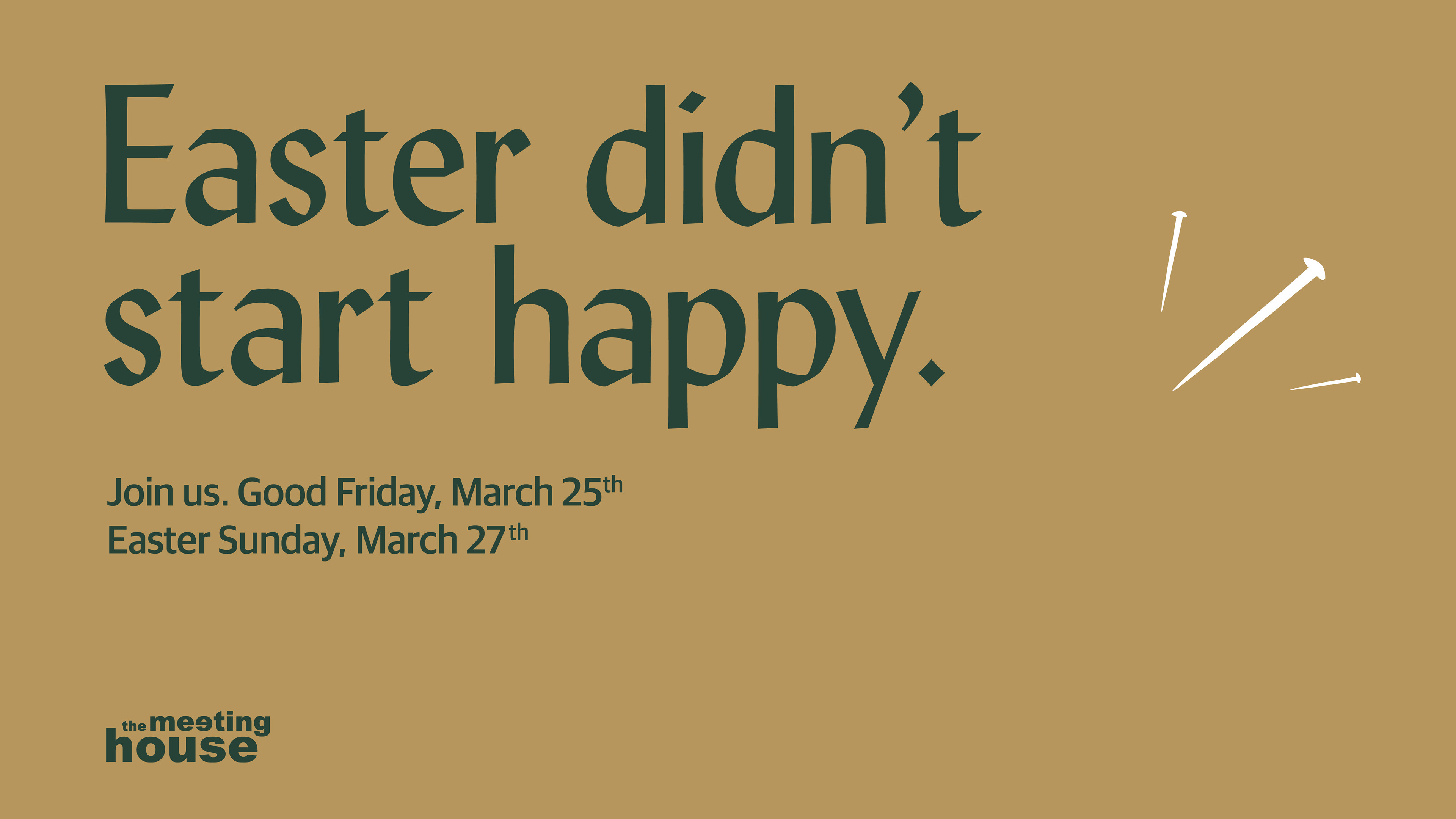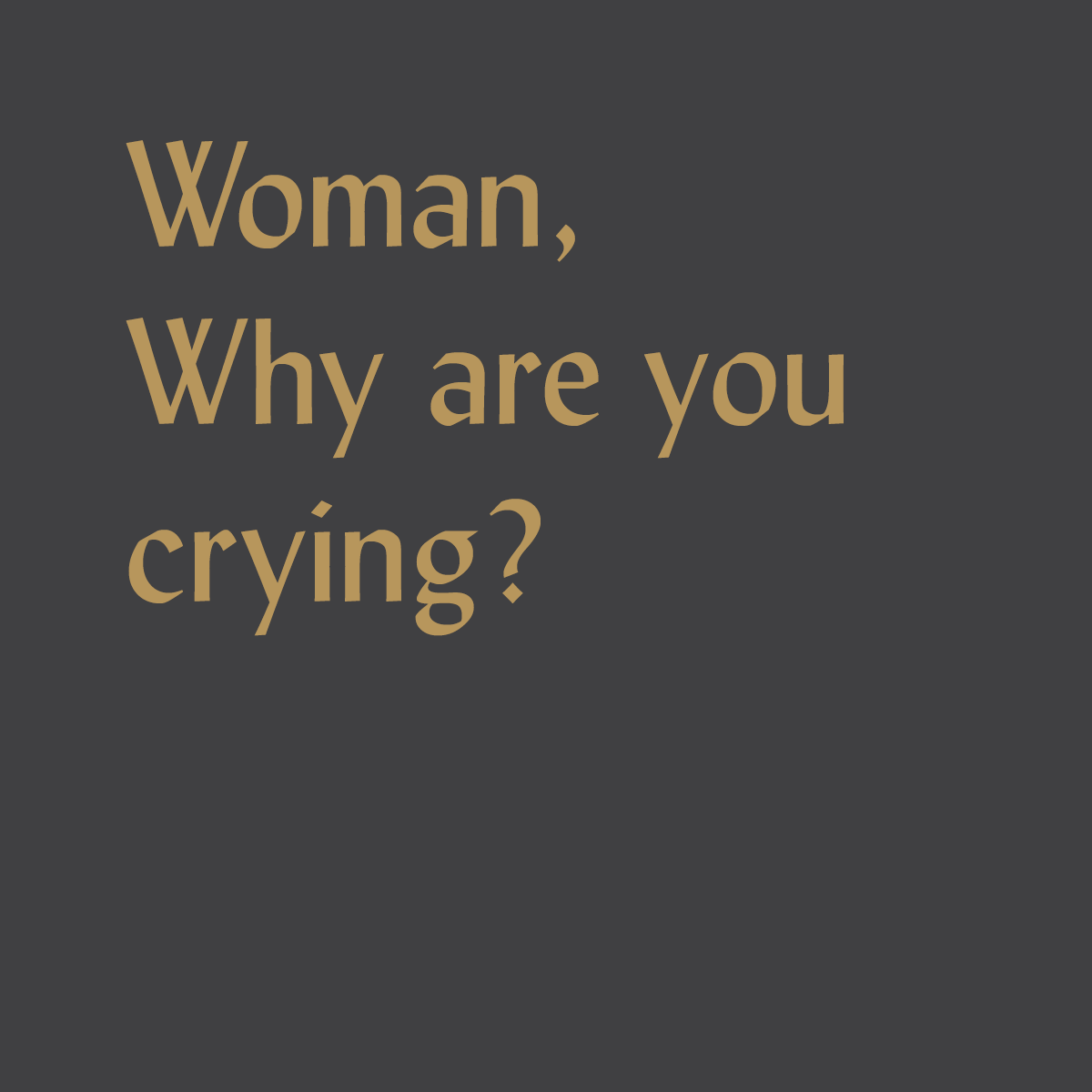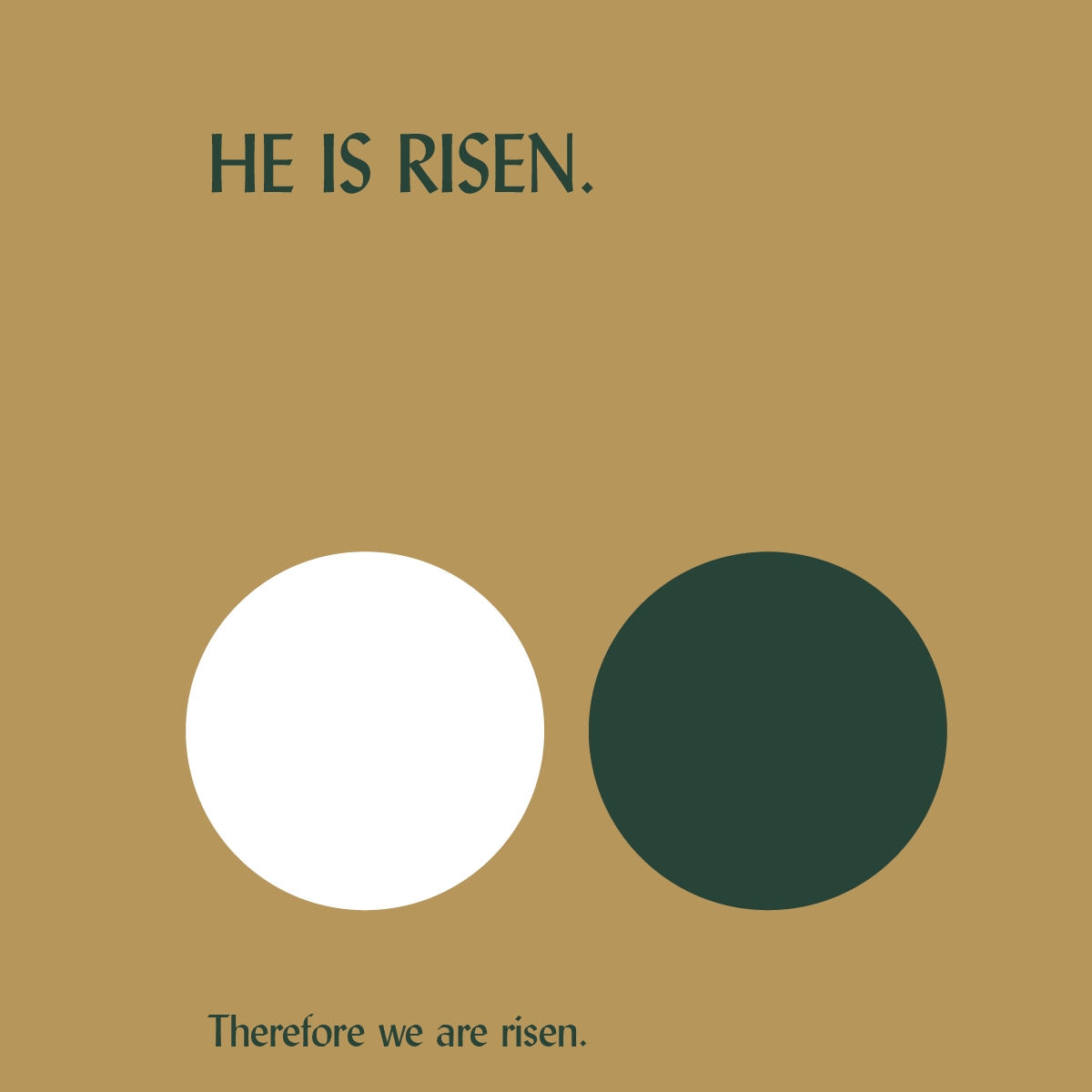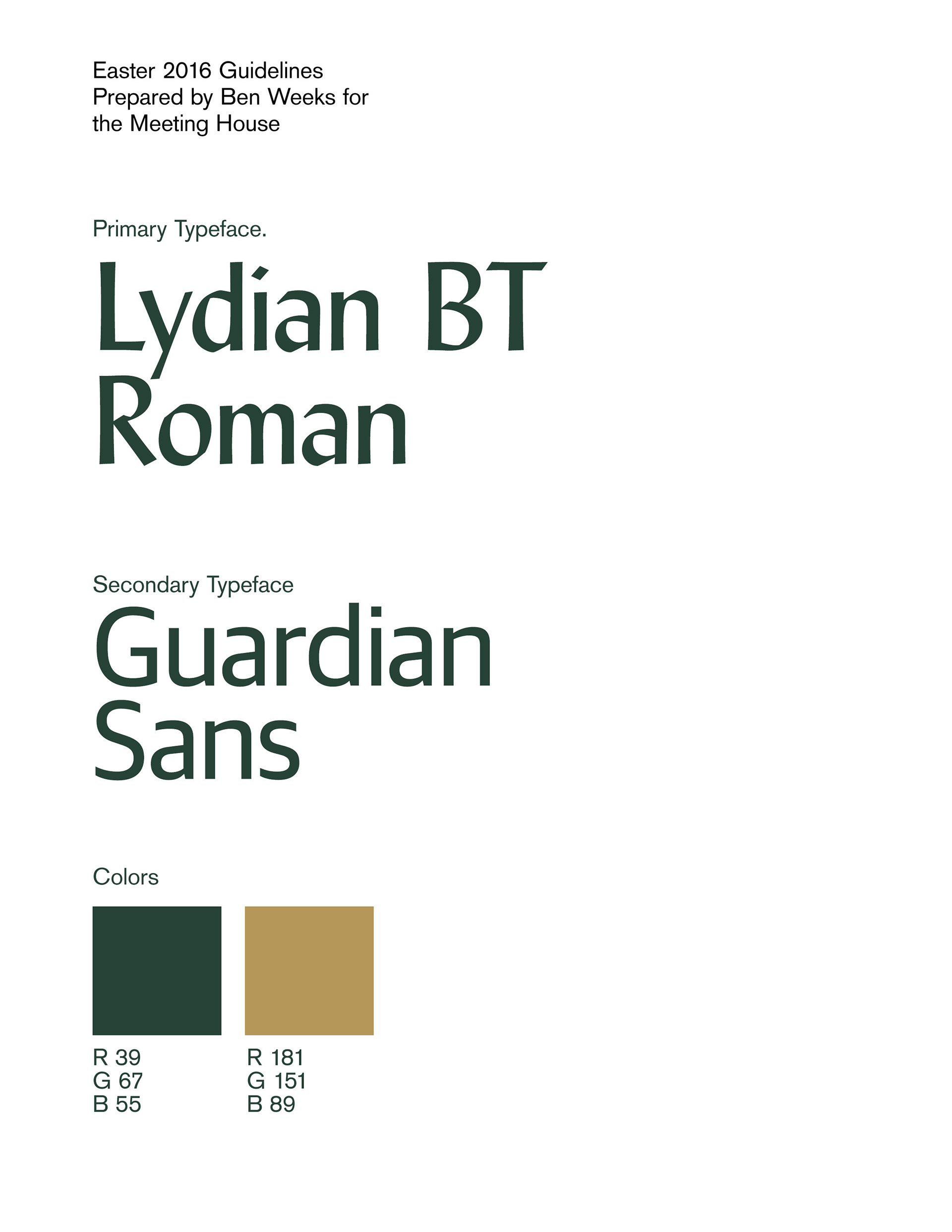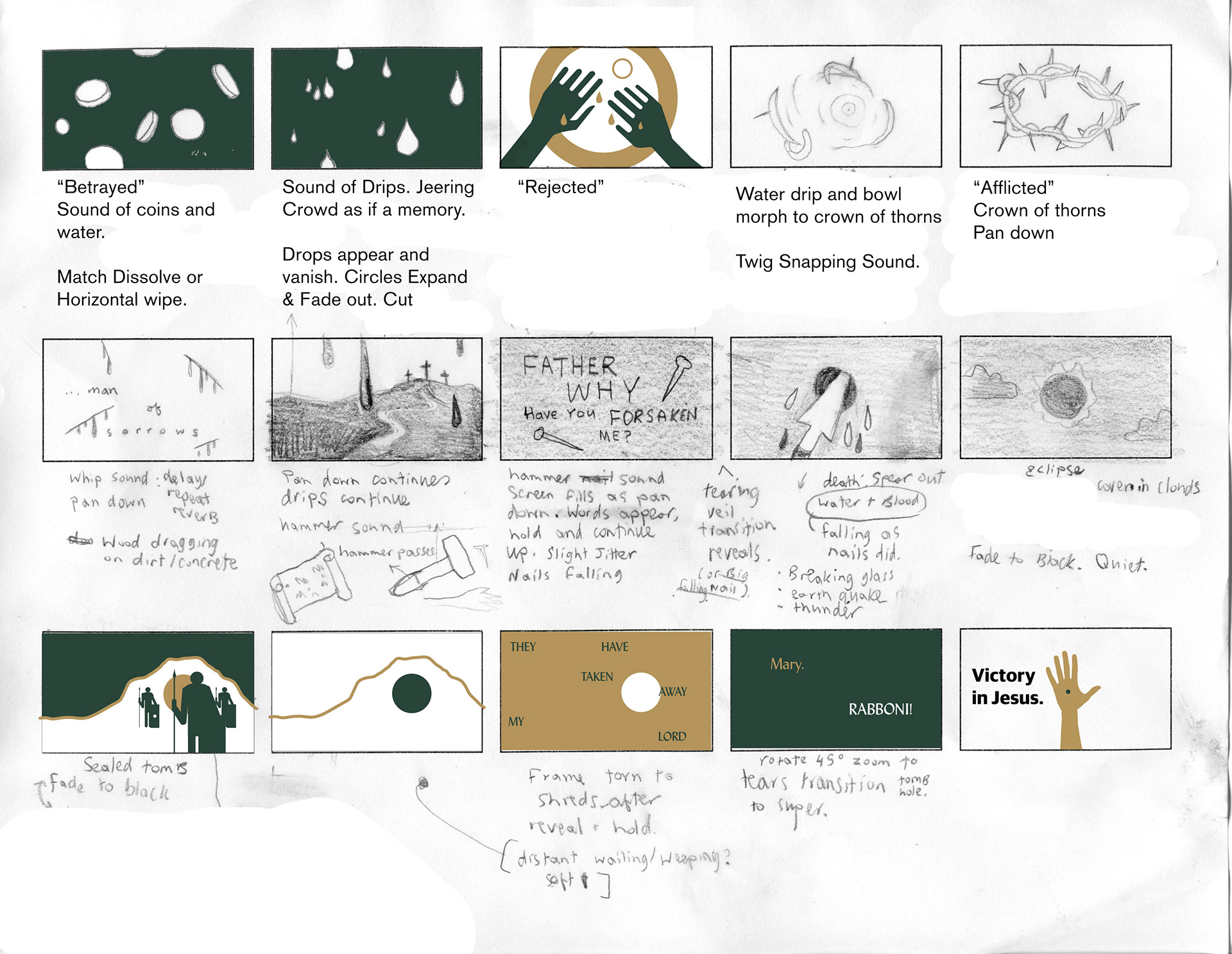 The story of Easter we've seen in many films over the years but never really in a simple graphic form. This project was a way to explore presenting this timeless story in a contemporary visual language, but also to interpret it's emotions in a personal way.
Easter typically is associated with pastel colors, chocolate bunnies and eggs. People say "Happy Easter" and these are our associations. While reading the Easter story in several of the gospels, what stood out to me were the moments of sadness and confusion. For someone unfamiliar with Jesus, the happiness of easter doesn't have meaning as the tension leading up to it for many people has not been established. Why not focus instead on those more poigniant moments? 
This led to our line "Easter didn't start happy" which became the basis of the campaign. Included are social media executions, a simple styleguide for the client's in-house team and my rough story boards. I worked to find an animator to bring my boards to life but we were struggling to find someone and running out of time. On the side I'd made some after effects experiments, so I decided to try cutting together my boards and some of the motion shots I'd built to see how they played with music. 
After seeing it and feeling confident about it, I passed it on to the client who felt the same. 
In the final peice here we had a composer John Poon help. He covered the sorrowful dimension of the story while also making sure we didn't ignore the joy of the ressurrection. You'll also notice the final line in the boards "Victory in Jesus" is different from the final line in the motion peice, "Peace be with you." The reason for that is that our peice brings the audience into the emotions of the early christians. To jump into "Victory in Jesus" is too abrupt a shift. So from looking in the text I saw how Jesus greeted his friends, "Peace be with you." And it seemed apt to include.