Holiday Essentials Poster
Holiday Essentials poster with a big icon set and super slick print production techniques, mailed out in tubes to our clients.
Printed on black stock with a triple hit of gold metallic ink, the icons gleam in the candle light as does the clear foil message made with a custom die. Multiple white plates were used to print personalized logos at the bottom for each contributor on the same print run. 165 i
cons by
Ben Weeks.
Design by
Genesys Creative
.
Printing by
Somerset Graphics
. Paper by
Unisource. Copywriting Consulting:
Doug Dolan.
Photography by
Chris Thomaidis.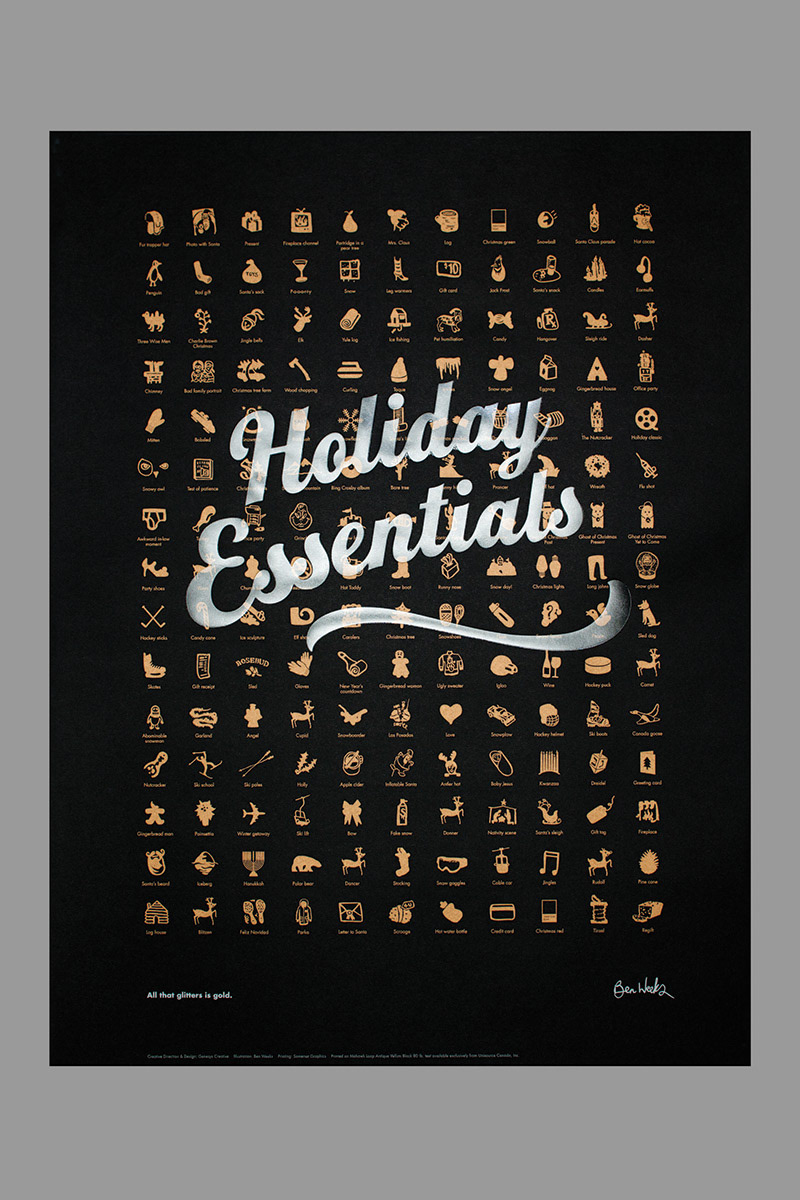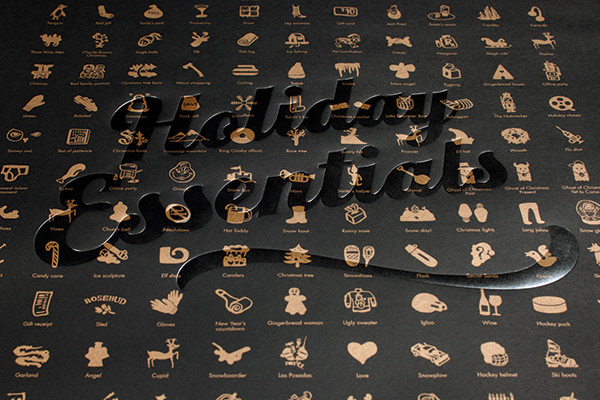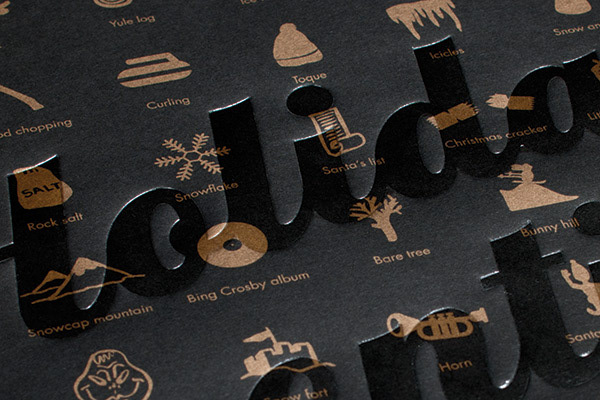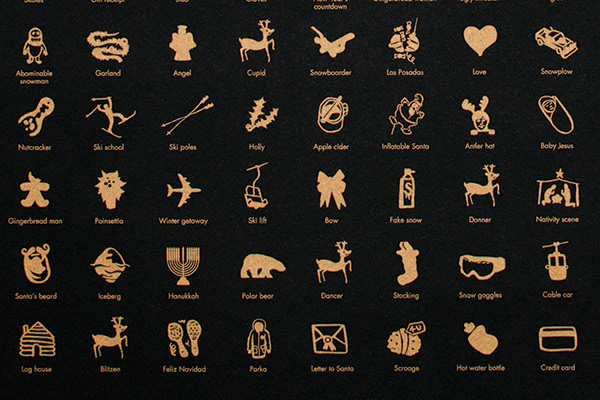 The icons in vector at 
YouWorkForThem
$60